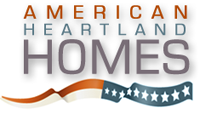 Request an application
To have an application emailed to you, please fill out and submit the form below.

NOTICE:    The two (2) bedroom waiting list will close, effective 4/30/2014.
**  There is a $35 non-refundable application fee required. 
A money order in the amount of $35 must be attached to the application when it is submitted to the office. 
This fee is non-refundable, no exceptions.  **
Phone Number:  (219) 989-3278
Email:  PropertyManager.AHH@gmail.com
1402 173rd Street * Hammond, IN  46324
Please excuse our dust, our website is currently under construction.
Copyright 2014 by American Heartland Homes. All Rights Reserved.